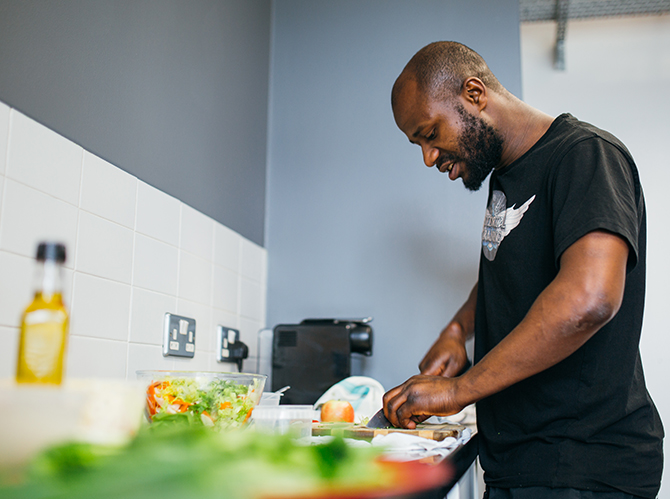 Boni Odhiambo has been in the cheffing industry for over 15 years. He is well trusted and, along with my nutrition knowledge, is the driving force behind all of our meals and recipes.
All of Boni's recipes are either quick and easy, or are able to be made in bulk as to save you as much time as possible, so that you don't have to stress too much about preparation and you can get on with the rest of your lives! What also makes Immortal Kitchen's nutritional support so unique is the fact that all of our recipes are provided for you digitally online as videos, not just a few paragraphs thrown together with vague, unreliable instructions. Boni does all of the cooking on camera, so that you can see for yourself exactly what is going on and how the ingredients & food should look whilst cooking and presenting.
Here is a list of some of the very credible 5 star restaurants that Boni has worked throughout his career:
Hix – Soho & Selfridges
Scotts – Mayfair
Galvins – Baker Street
Groucho Members Club – Soho
Gee's – Oxford, Oxfordshire
Daylesford Organic – Slogan Square
Tom Sellars Restaurant OURS – Chelsea
Be sure to check out some of Bodni's delicious meals in our blog section and sign up to our newsletter for updates!
Regards,
Tay Gabbidon
Personal Trainer & Nutrition Therapist
Oxford, England