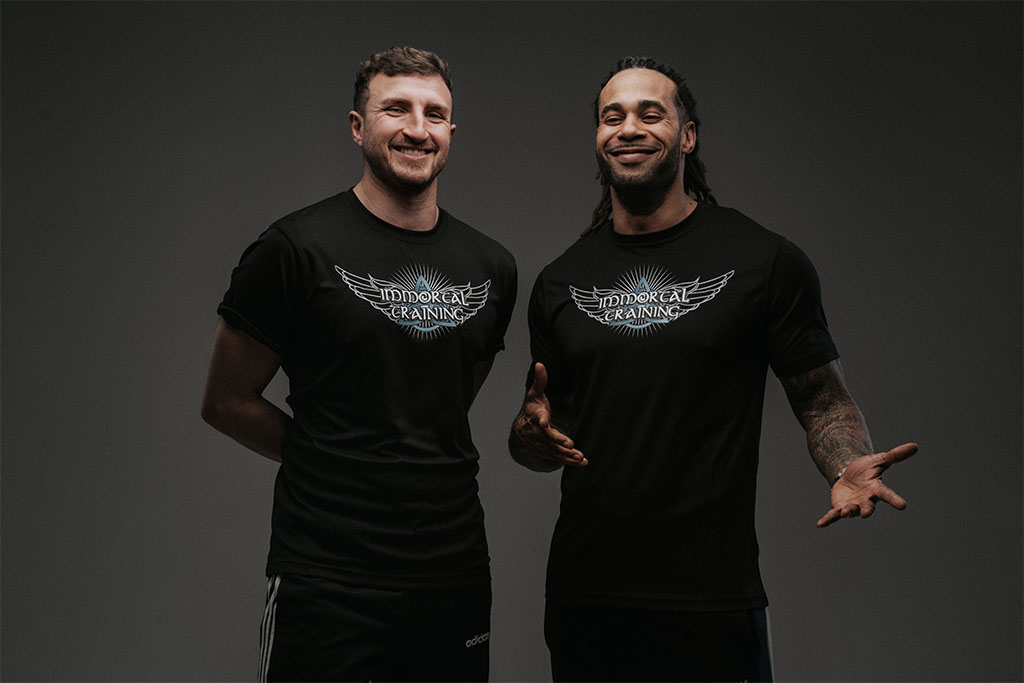 Immortal Training is built on a lifetime of sports, fitness and nutrition experience. Whether you are looking to undergo a full body transformation, reach peak performance levels, or improve general health, my innovative techniques and expertise will guarantee your success.
Watch the first video to gain an understanding of the science and healthy living philosophy behind the Immortal Training System. It also includes a great testimonial from one of our clients, so be sure to watch it to the end!
You can check out some of my striking moves in the second video! I have studied various forms of martial arts and competed in different types of sports throughout my life. Incorporating techniques from all of these areas helps keep our exercise routines fun and challenging. The fusion of weight training and knowledge of sport along with nutritional science is what makes the Immortal Training way of life flawlessly effective.
-Tayvis Gabbidon, Oxford Personal Trainer & Nutritionist