"And when I got to the gas station, another guy tried talking to me. Someone came up to me and said, "My friend wants to talk to you, because he thinks you're hot." OMG! Am I hot now?! Hahaha!"
-Candace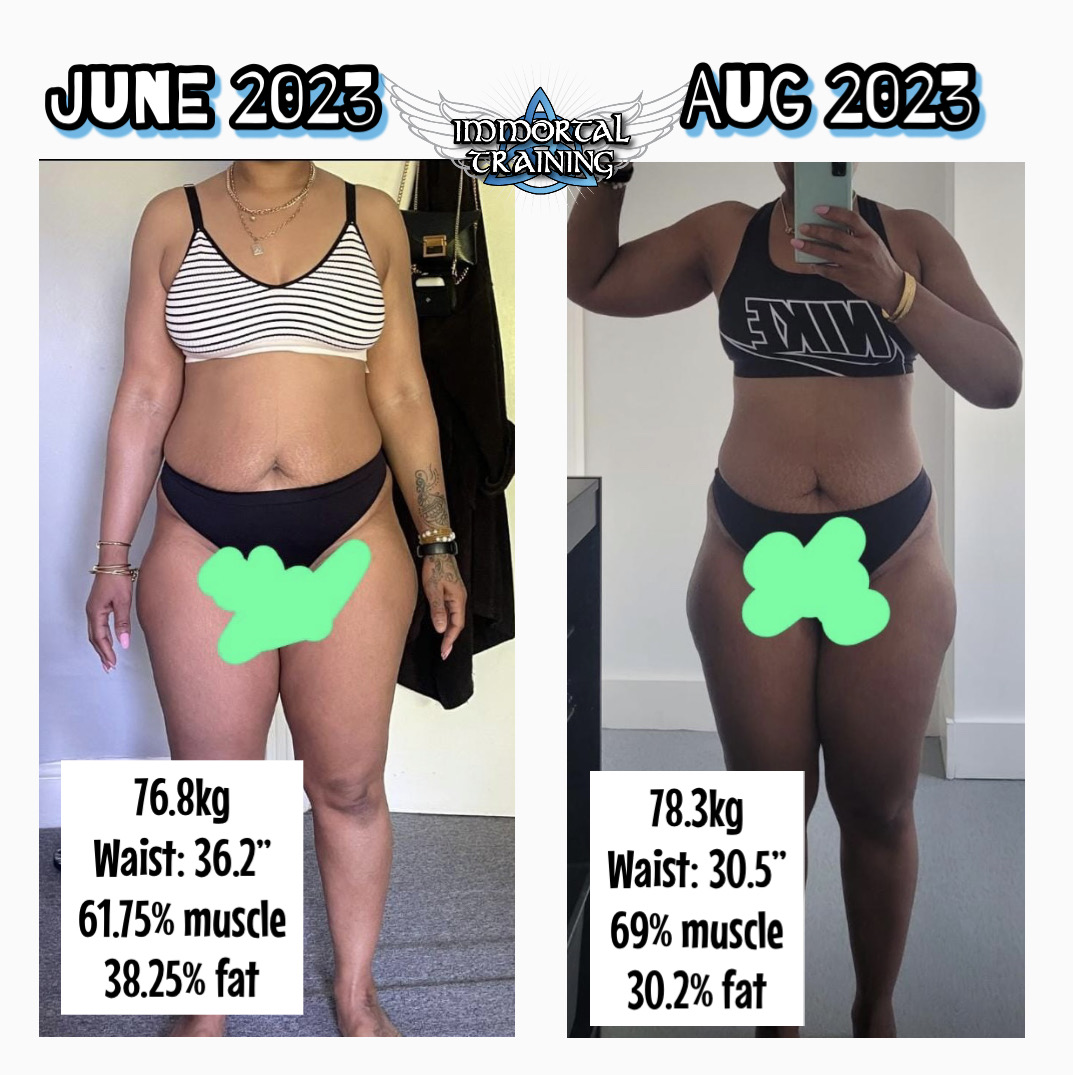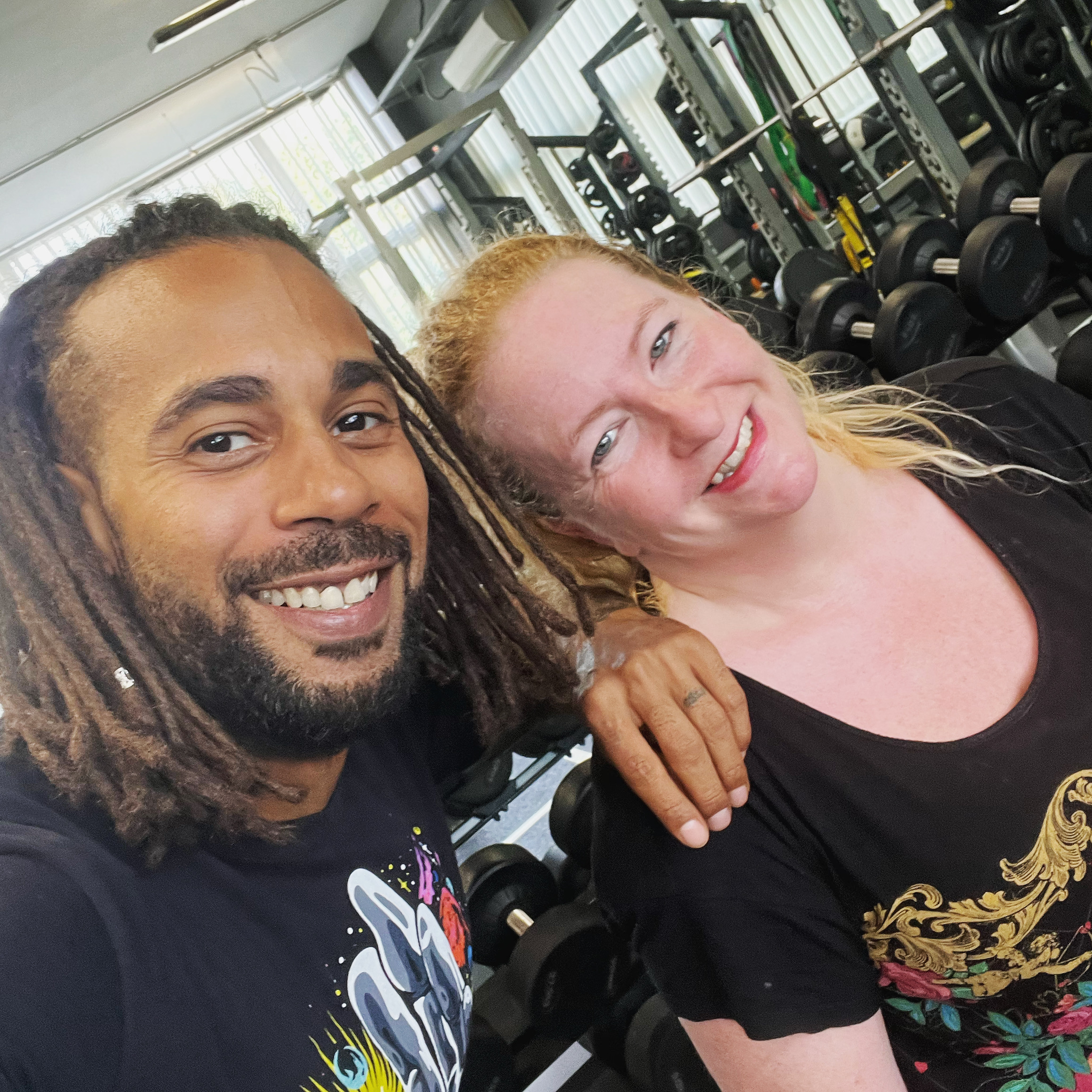 Happy 1st anniversary to us! 🤩💪💙🥰
I wanted to write a few words to commemorate training with you for a year and all the amazing and sometimes unexpected benefits I've experienced.
From the first time I arrived as a broken woman in your gym, terrified of the limitations of my own body, overweight, in agony with 2 slipped discs in my back, and facing a lifetime of pain, lethargy and self-sabotage…I hardly recognise myself now! Your patience, knowledge, care and support has given me so much more than training…
💙 I now no longer feel trapped and afraid of my body's limitations, and can feel / see my potential…I only wish I'd met you sooner!
💙 I no longer need to get special assistance at the airport…no more wheelchairs as I can lift my own damn case!
💙 My mental health has improved enormously through training – nature's therapy!
💙 My daily energy levels and mental resilience and clarity have shot up due to your nutrition and diet guidance – no more afternoon napping needed (although I do miss it sometimes!) 🤣
💙 I've lost several dress sizes and lots of body fat, and generally feel leaner, stronger, less bloated, more toned and in control of my body rather than it controlling me.
💙 My balance has improved! Look, we know I'll never be a ballerina 🤪 but having balance problems for years caused by back-related nerve damage & hearing issues affected my confidence in so many things. But now…I got this!
💙 Your guidance on hormones, supplements, diets, and women's body changes has been more useful than any doctor or research before.
💙 And not forgetting the most incredible achievement for me in the gym…I'm lifting weights! Proper weights in the correct way that you've taught me, so we've slowly built up strength around my back issues, meaning there's no worry of injury. From the first time you put that bar on the floor and I said 'Nope, that's not gonna happen', to now actually enjoying lifting so much I'm setting myself a big goal….50kg when I'm 50!! 👻💪
💙 I'm able to accept that I'm worthy of love and good luck, because I've finally learned to love myself, so I have a more positive and less toxic circle of people in my life now, I'm finally happy in my personal life, and am able to distance myself from negativity more easily.
💙 My appetite and what I choose to put into my body is within my control, with no more excuses! Unexpectedly, this has also led to me being strong willed enough to drastically reduce smoking as well as binge-eating…I didn't realise that the mindset you've helped me gain through training would have such an impact on other areas of life too!
💙 It goes without saying that I feel foxier than ever, confidently sauntering around in swimsuits on holiday and in all kinds of fabulous dresses and playsuits now, and I'm gonna slide into my next decade feeling fabulous, fiery, resilient and as a woman in control of her life and body! And wearing age-inappropriate outfits to go out dancing for many years to come! 🧚‍♀️🧜‍♀️🧝‍♀️💃🎊🌈⚡👙👑👗
– Marie Jones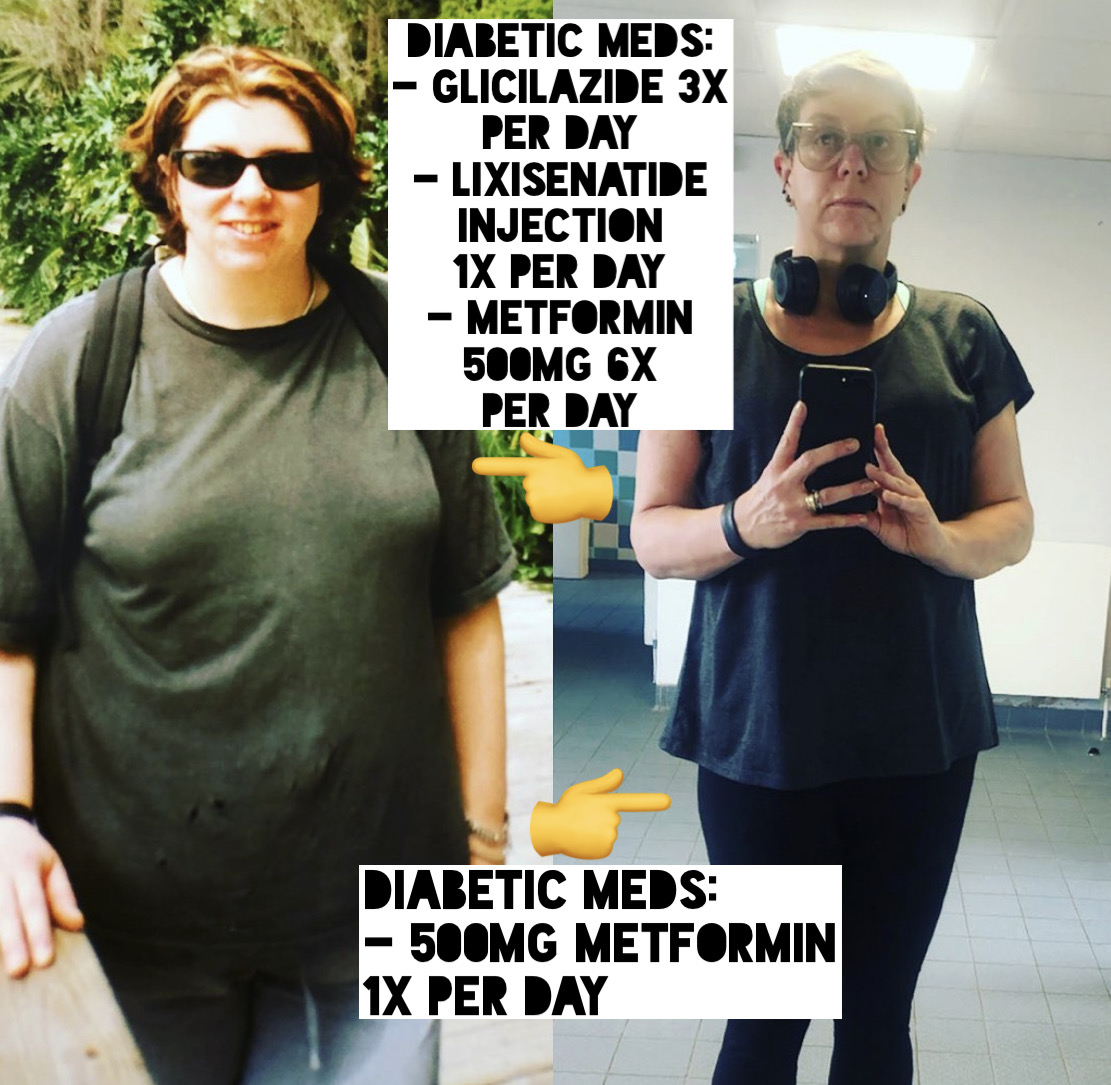 Self-sabotaging, self-destructive, with no self confidence, and no hope to live a life free from blood sugar controlling medicines. That is the old me. The new me is unrecognisable by my old self. All credit due to Tayvis and the Immortal Team, I have learned how to control my blood sugar levels using nutrition only. I have had three A1C readings below 5.7 since I started training, which has enabled me to get off the meds, and start enjoying life all over again. My habits have rubbed off on my husband and children as well, so this is a total game changer for my entire family.
Tayvis, you have given me the tools and taught me the discipline necessary to save my family's lives. Quite literally. We are forever in your debt. I cannot thank you enough x
-Katie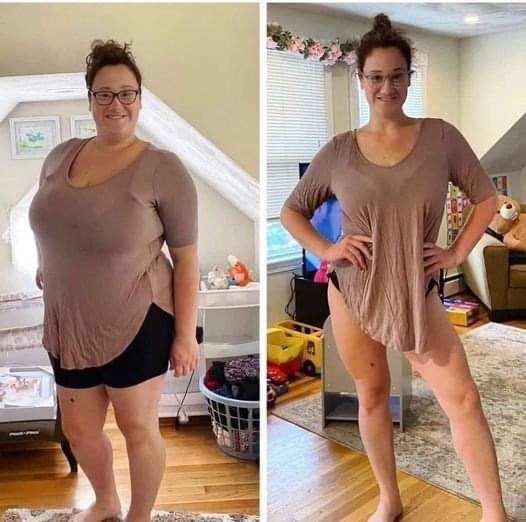 I was broken, 70lbs overweight, and suffering from depression with no energy, after escaping a mental & emotionally draining relationship of 15 years. As a single mother, trying to keep up with 3 kids and run an online business made it difficult to prioritise my own health. Time was a major constraint and was the main reason for my lack of consistency in the past.
Then, by accident I met Tayvis through a friend. I was reluctant to train with him in the beginning, because I only felt comfortable with female trainers in the past (like, what can a bloke tell me about my needs as a woman, right?!). But after doing some research and getting a bit of persuasion from my friend, I decided to give it a go. Despite the fact that past trainers failed to help me lose weight, and keep it off, I committed myself along with all my scepticism.
The biggest difference from working with Tayvis was not only the obvious level of knowledge, but more importantly, the application of his knowledge. Within the first week, my addiction to sugar and chocolate was non-existent all from the nutrition plan I was given. Energy, mood, libido, sleep – everything got better – which made it much easier to exercise, and improved my mental health. A lot of the training could be done from home, so this was a big bonus for me and my tight schedule. I knew he was the real deal as soon as I lost 2 inches off my waistline in the first week! I was sold! The support outside of the sessions was most impressive. Holding me accountable everyday of the week was exactly what I needed.
Now I am 55lbs lighter, higher muscle mass percentage, and 4 dress sizes smaller! My legs are solid, my bum is perky, and round. I am also in a very loving relationship with a new man, who is great with my 3 kids. I have stopped taking anti-depressants, and my life is much more positive. Transformation complete!
-Aggie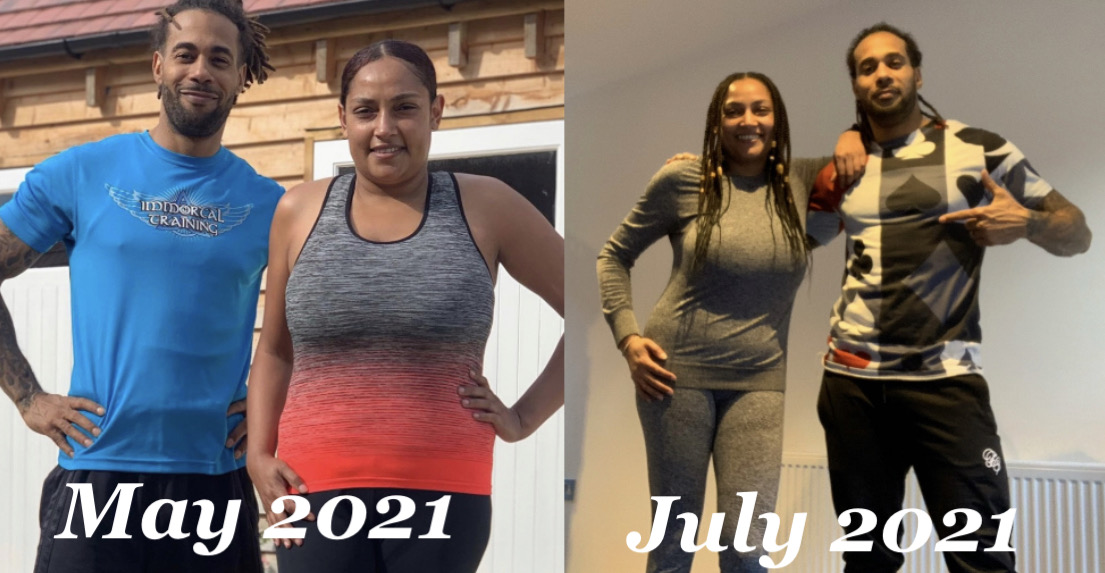 I am a busy mum of 4 who has tried everything to lose weight over the years – Slimming World, boot camps, weight loss supplements – you name it. Nothing seemed to get me any significant results that were long lasting.
I have always been an emotional eater, turning to chocolate and sweets when stressed, which always led to a massive amount of guilt and low self worth. To try and tackle the problem, I would spend hours in the gym doing cardio trying to burn it all off, but no matter how hard I worked the scales refused to budge. It was a viscous cycle that was extremely soul draining.
When I met Tay, I was ready to give up, but I thought: if I can't help myself maybe someone else can. Tay told me that I was most likely suffering from adrenal fatigue because of stress, and insulin resistance, causing me to crave junk food, so I immediately went on a 24 hour detox, and changed my diet as per Tay's advice. Within two days I felt like a totally new person! I lost 15kg of body fat , and gained 10kg of toned muscle in 12 weeks. My waist is 7 inches smaller, and my energy is like that of a teenager. I'm happy to say that the weight is staying off! Woohoo!
It turned out that I was previously doing almost everything by wrong, from the cardio to the nutrition. I have now learned that weight training works best for me, and avoiding all carbs can be counterproductive for a woman my age trying to stay healthy. I never had a curvy figure either, but all of the bootybuilding moves have helped me to develop a nice bum that I am happy with – a huge confidence builder! Without Tay's guidance I would have given up. I am very thankful and highly recommend his services to any woman who has a story similar to mine.
-Phillipa
Tay's technique proves that busy people get things done. Before I began his program, I was certain I couldn't regain my pre-pregnancy fitness or confidence, especially remotely. I had worked with Tay in person in my twenties and a decade later, having moved overseas, I decided to give his virtual training a go. Not only did Tay help me become strong again, he provided me with a modular program I could fit into my day while looking after a baby. He also made time for a check in video call each week, coordinating across multiple time zones to tailor workouts to my needs and provide support and guidance. I trained exclusively at home, followed his nutrition advice to the best of my abilities while caring for a baby and bought minimal equipment. To my complete surprise I didn't miss a session, I went down a whole dress size, and I felt like me again. I couldn't recommend Tay highly enough.
-Charlotte