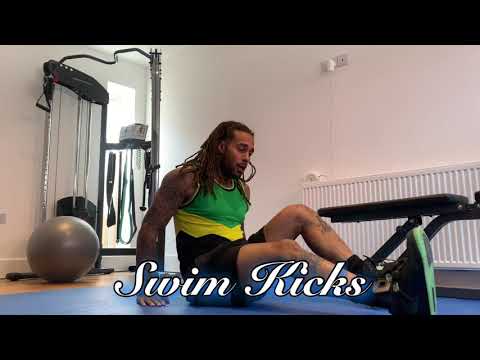 WHAT ARE SWIM KICKS?
Swim kicks is a beginners level abdominal exercise that targets rectus and transverse abdominis.
WHO SHOULD USE THIS EXERCISE?
if you are just starting out in training then swim kicks are a great way to build some foundation core strength. More advance gym goers would benefit more by incorporating the movement into circuits.
KEY POINTS
 Put one hand on top of the other and place them underneath your lower back, so that there is no space between your lower back and the floor
 Point your toes and lock your knees
 Your kicks should go no higher than 60° from the floor
Keep your abs engaged throughout the entire set