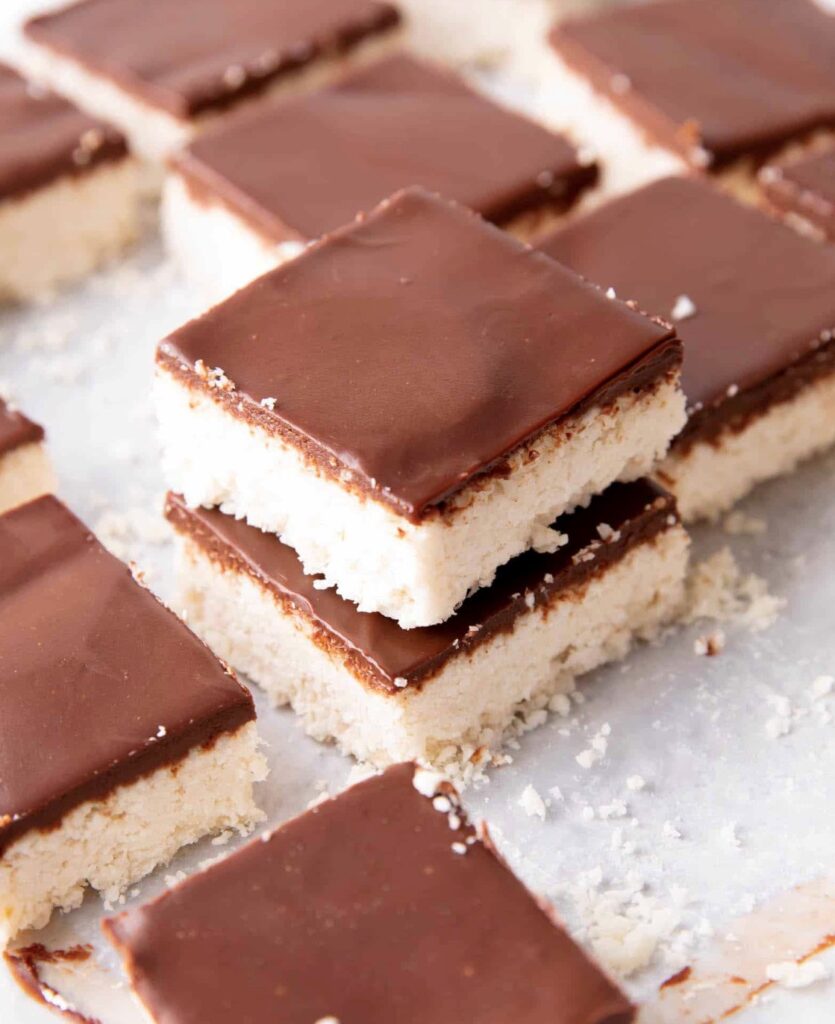 RAW CHOCOLATE KETO SHORTBREAD RECIPE
WHAT IS RAW CHOCOLATE KETO SHORTBREAD?
Raw Chocolate Keto Shortbread is a healthy dessert recipe that is ideal for obese and diabetic people who struggle to lose weight.
Prep Time: 15 mins
Cook Time: 1 hour
Servings: Serves: 8-10
INGREDIENTS
100g Ground Almonds (1 cup)
100g Dried Coconut / Desiccated Coconut (1
Cup)
2 TBSP Cashew Nut Butter (or alternative)
1 TBSP Sweetener
1 Pinch Salt
100g 85% chocolate
1 TBSP Coconut Oil
DIRECTIONS
In a food processor place ground almonds, dried coconut, cashew butter, sweetener and salt and blend until a bound consistency has formed (about 1-2 mins.
In a silicon mould or a greased dish press down the mixture to form a flat base. Place in the freezer for about 30 minutes until solid In a glass bowl over a pan of boiling water melt your chocolate and coconut oil together and stir until fully combined.
Now pour directly on to the shortbread base and place in freezer for about an hour until set.
Remove from the freezer and allow to stand for about 15-20 minutes before using a sharp knife to cut squares. Store inside a sealed container in the fridge.