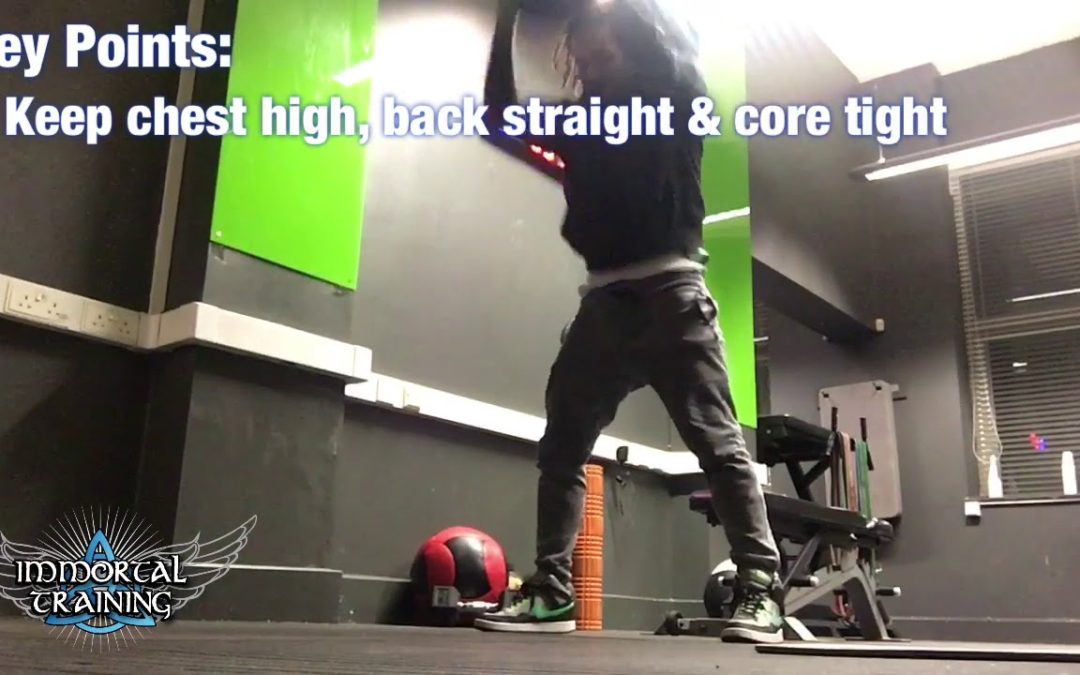 This exercise makes cardio fun and is a great way to deal with stress! Imagine your boss's face, or a pile of all the problems in your life, on the floor in front of you. Take the medicine ball and smash it to pieces! Repeat. Repeat. Repeat! Haha!
Keep your back straight, so that you are using your legs to pick the ball up. Also, be sure to bend at the hips when slamming the ball through the floor to ensure that you are using your core and entire body rather than just your arms.
Recommended weight for women is 8+kg and for men is 12+kg. If the ball is too light you are less likely to use your whole body.
Tayvis Gabbidon