Adrenal fatigue in women and men occurs when the body's adrenal glands cannot cope with the demands of stress. It is a common health problem that affects millions of people worldwide. It can manifest as a range of symptoms, from fatigue and weakness to low blood pressure and mood swings. Adrenal fatigue is often misdiagnosed due to its vague symptoms, but with proper attention and management, it is treatable.
In this article, we will explore the causes, symptoms, and treatments of adrenal fatigue. We will also go through practical tips to manage stress and prevent adrenal exhaustion. Whether you're struggling with adrenal fatigue or seeking more knowledge on this topic, this guide will provide you with valuable insights into this health issue.
WHAT IS THE RELATIONSHIP BETWEEN CORTISOL AND THE ADRENAL GLANDS?
Cortisol is produced by the adrenals, and is an important hormone for managing stress levels in the body. During adrenal fatigue, the production of cortisol can become disrupted, leading to a variety of negative effects. Cortisol is necessary for the proper functioning of the body's stress response system. When it becomes imbalanced, it can lead to fatigue, anxiety, and inflammation.
One of the most significant effects of cortisol disruption in women is its impact on testosterone and estrogen levels. Cortisol and testosterone share a relationship where increased cortisol production may reduce testosterone levels. This, in turn, can lead to decreased sex drive and issues related to fertility. Additionally, cortisol and estrogen also have a complicated relationship. An imbalance between the two can lead to issues that range from mood swings to irregular menstrual cycles.
WHY DOES ADRENAL FATIGUE AFFECT WOMEN MORE THAN MEN?
While both men and women can suffer from adrenal fatigue, the condition affects women more severely. The reason for this is the complex hormonal system that women have. Women go through monthly menstrual cycles and pregnancy, which causes a lot of physical and emotional stress on the body. Moreover, stress from work, relationships, and other aspects of life only add fuel to the fire.
When stress becomes chronic, the adrenals are unable to keep up with the cortisol demand, leading to adrenal fatigue. Adrenal fatigue can cause a wide array of symptoms, including brain fog, insomnia, weight gain, and mood disorders. Women with adrenal fatigue may experience intense sugar cravings, which can lead to obesity and type 2 diabetes. Women with adrenal fatigue may also face acute anxiety and depression, which can significantly affect their daily life.
In conclusion, women are not only susceptible to adrenal fatigue because of their complex hormonal systems, but also because multiple stressors they face in life. It is essential to address the condition early on to avoid long-term complications.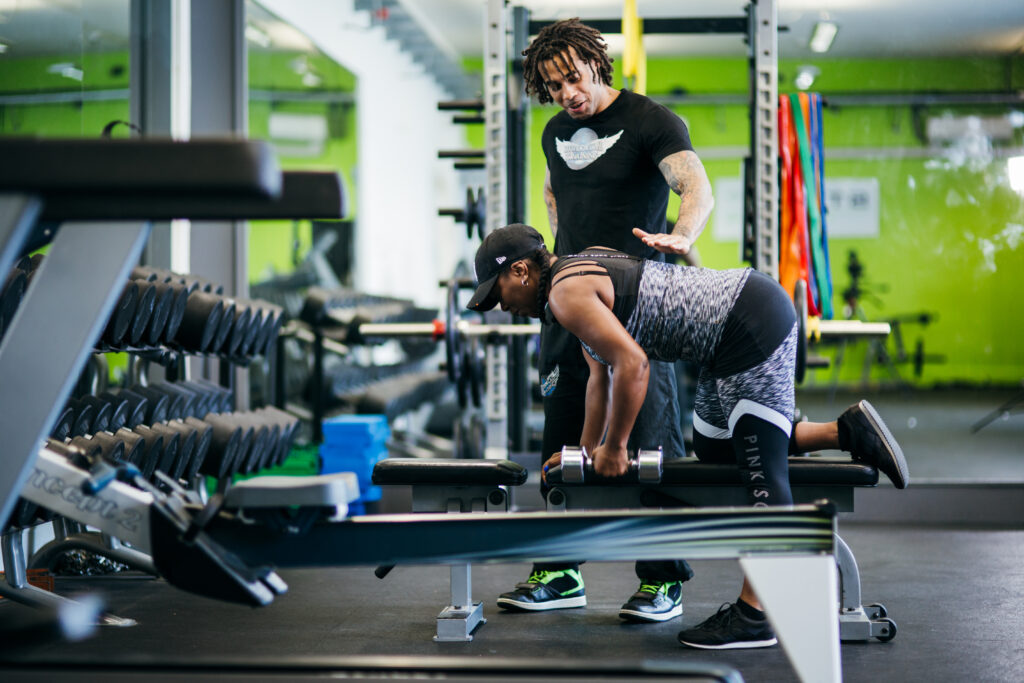 WHAT OTHER HORMONES DO THE ADRENALS PRODUCE?
The adrenal glands in women play a vital role in the production of sexual steroidal hormones. These hormones have a significant impact on their overall health and well-being. The three primary steroidal hormones produced by the adrenal glands are estrogen, testosterone and progesterone.
Estrogen helps to regulate the menstrual cycle, maintain bone density, and keep the skin healthy. On the other hand, testosterone assists with the creation of lean muscle mass, the maintenance of a healthy sex drive, and the production of red blood cells.
Progesterone is a hormone that is responsible for various functions in the body, including maintaining pregnancy, regulating menstrual cycles, and balancing estrogen. Adequate levels of progesterone are essential for fertility and a healthy pregnancy. In instances where there is a problem with adrenal function or progesterone production, symptoms may include menstrual irregularities, fertility issues, and changes in mood and energy levels.
RISK FACTORS
With the decline in the production of estrogen and testosterone, women can experience various health issues. For instance, low levels of estrogen can cause osteoporosis, resulting in an increased risk of fractures. It can also lead to hot flashes, night sweats, vaginal dryness, and mood swings. Similarly, a decrease in testosterone production can lead to muscle weakness, low sex drive, and fatigue. To ensure the proper functioning of adrenal hormones in women, it is essential to maintain a balanced diet, engage in regular exercise, and get adequate rest.
Additionally, stress management is vital as stress can impact the production of these hormones negatively. Several lifestyle changes, such as reducing stress levels, eating a balanced diet, and getting plenty of exercise and rest, can help reduce the risk of developing adrenal-related health issues. With the right support, women can maintain a healthy hormonal balance and improve their health and well-being.
HOW DOES MENOPAUSE AFFECT THE ADRENAL GLANDS?
Menopausal women often suffer from a wide variety of symptoms due to hormonal changes in their bodies. These changes can lead to an imbalance in the production of hormones by the adrenal glands, which can cause further health problems. Hormonal support of the adrenals is essential for menopausal women as it helps in maintaining a balanced hormonal level and combats the symptoms of menopause.
The adrenal glands are responsible for the production of adrenal hormones, including cortisol, which helps in managing stress levels in the body. During menopause, the levels of cortisol in the body can drop significantly, leading to a variety of unpleasant symptoms such as anxiety, fatigue, and depression. Hormonal support of the adrenals can help in regulating cortisol levels in the body, which, in turn, can alleviate the symptoms of menopause.
Apart from cortisol, the adrenal glands also produce other hormones such as DHEA, which plays a crucial role in maintaining bone density in the body. During menopause, the levels of DHEA can decrease, which can lead to a higher risk of osteoporosis. Hormonal support of the adrenals can help in keeping the levels of DHEA at a healthy level, thereby reducing the risk of bone loss and increasing bone density. Hence, Hormonal support of the adrenals is critical for menopausal women to maintain overall health and well-being.
WHAT ARE THE BEST WAYS TO CURE ADRENAL FATIGUE IN WOMEN?
Fortunately, there are several lifestyle changes that women can make to help cure adrenal fatigue. Here are six things that women can do to cure adrenal fatigue:
Get enough sleep: Women who suffer from adrenal fatigue should make sure to get enough sleep each night. Aim for 7-9 hours of quality sleep per night.

Manage stress levels: High levels of chronic stress can exacerbate adrenal fatigue. Women should find ways to manage their stress levels, such as through meditation, deep breathing exercises, or yoga.

Exercise regularly: Exercise is a great way to reduce stress levels and improve overall health. Women should aim for at least 30 minutes of moderate exercise per day.

Eat a balanced diet: A balanced diet that is rich in nutrients is essential for curing adrenal fatigue. Women should focus on eating plenty of fruits, vegetables, and lean proteins.

Limit caffeine and sugar intake: Caffeine and sugar can disrupt hormone levels and exacerbate adrenal fatigue. Women should aim to limit their intake of these substances.

Take supplements: Some supplements, such as vitamin C, B vitamins, and magnesium, can help reduce symptoms of adrenal fatigue. Women should talk to their doctor about which supplements may be right for them.
WHAT ARE THE BEST SUPPLEMENTS FOR WOMEN TO TAKE FOR ADRENAL SUPPORT?
The following supplements are some of the best that women can take to help cure adrenal fatigue. 
Ashwagandha: This herb has been shown to reduce cortisol levels, which helps to manage stress and fatigue associated with adrenal fatigue. Additionally, ashwagandha has been found to improve sleep quality and reduce anxiety, both of which are common symptoms of adrenal fatigue.

Magnesium: Magnesium is an essential mineral that has been found to help lower cortisol levels and improve energy levels. It can also help to improve sleep, reduce anxiety, and regulate blood sugar levels, all of which are important for managing adrenal fatigue.

Vitamin C: Adequate vitamin C intake is crucial for adrenal health. This vitamin is involved in the production of cortisol and can help to reduce stress levels in the body. It is also a powerful antioxidant that can help to protect the adrenal glands from damage caused by free radicals.

B-complex vitamins: B-vitamins are involved in energy production and play a critical role in adrenal function. Supplementing with a B-complex vitamin can help to improve mood, reduce fatigue, and enhance mental clarity, all of which can alleviate adrenal fatigue symptoms.

By including these supplements in a healthy diet and lifestyle, women can support their adrenal health and combat the symptoms of adrenal fatigue. It is always important to consult with a healthcare professional before starting any new supplement regimen.
References:
https://www.ncbi.nlm.nih.gov/pmc/articles/PMC4417336/
https://www.ncbi.nlm.nih.gov/pmc/articles/PMC2902103/#
https://www.ncbi.nlm.nih.gov/pmc/articles/PMC3573577/
If you enjoyed this article, here's another:
Optimising Strength Training & Diet Around Your Menstrual Cycle – https://immortal-training.com/strength-training-and-dieting-throughout-your-menstrual-cycle/