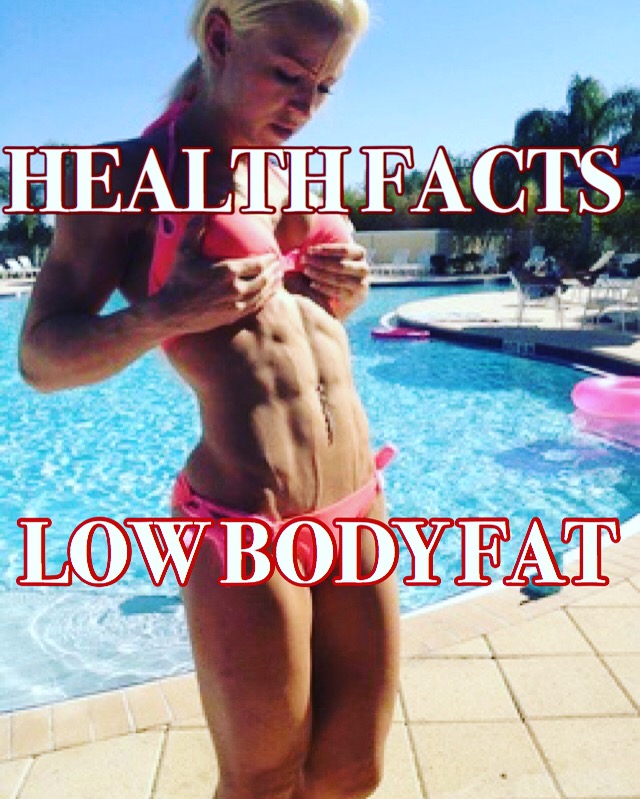 HEALTH FACTS – LOW BODY FAT
In the superficial world of Instagram (especially) and other social media influences, immeasurable masses of people are collectively blinded by the vanity of physical appearance. Nowadays everyone is obsessed with sex packs and is conditioned to be ashamed of themselves to whatever extent if they don't fit the description of what society considers to be sexy or attractive.
All opinions aside, here are the facts.
Ideal body fat percentage for young adults (percentage should increase with age – not mentioned):
Men up to 30 – 10-15%
Women up to 30 – 15-21%
Risks from Body Fat Defeciency:
Lowered transport of naturally occurring steroid hormone which can cause menstrual cycle cessation in women
Foot injuries and bone fractures due to lack of cushion in plantar foot pad
Impact injuries
Deterioration of organs – especially the lungs
Calcium and Vitamin D deficiency
Osteoporosis
Amenhorroea
Loss of bone mineralisation (bone acts as a storage site for minerals to be used elsewhere)
Psychological disorders
Abnormal dysfunction of immune system
Nervous system damage
Fertility
Death
Damn, there's so much more…
Stay healthy, folks.
Tay Gabbidon – Personal Trainer & Nutrition Therapist – www.immortal-training.com