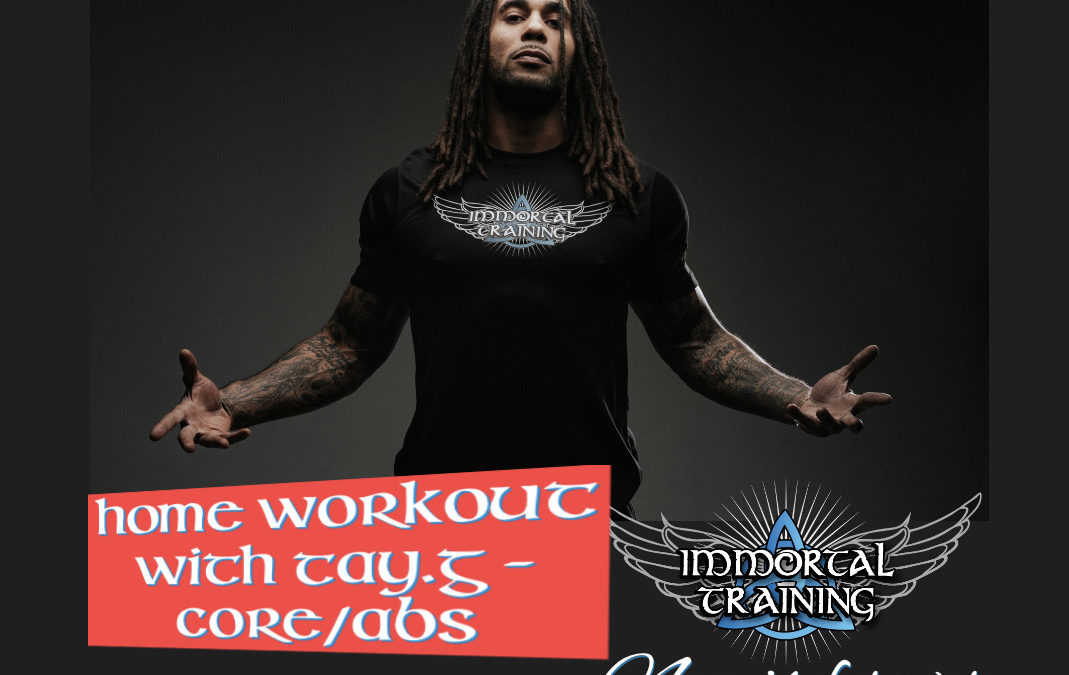 HOW DO THE CORE MUSCLES WORK?
A brief understanding…
The Immortal Training approach to training the abdominal group is always functional. That means that we aren't going to waste our time focusing on a bunch of small movements like crunches and sit-ups. And if we do include any of those exercises they will be tweaked in a way as to engage the core correctly. Working together, the core muscles' main job is to anchor and balance the body, in most cases, while the bigger muscles work. You may notice that when you go to perform a dead lift, bracing your abs is the first thing that happens. This is an example of how the core works – typically, never alone.
DO I NEED ANY EQUIPMENT?
Here's what you need…
Kettle Bell or Home Made Kettle Bell (see video)
Resistance Bands
LET'S GET IT!
Watch the video below to for instructions on how to perform each exercise.
Go here for my recommended warm-ups: https://youtu.be/JFdvISOXmY4
CIRCUIT 1:
Turkish Get-Up – 4-5 reps on each side
Banded Double Crunch or Double Crunch – 8-10 reps
Climbing Plank – 8-10 reps
1-2 min rest
3-5 sets
CIRCUIT 2:
Fighter Pilot Sit-Up – 8-10 reps on each side
Starfish Plank – 6-8 reps on each side
Swim Kicks – 10-20 reps on each side
1-2 min rest
3-5 sets
CIRCUIT 3:
Resistance Band Wood Chop – 10-12 reps on each side
V Toe Touches – 8-10 reps on each side
Hip Raises – 8-10 reps
1-2 min rest
3-5 sets
GO GET 'EM IMMORTALS!
You can also try this home workout for legs!: https://immortal-training.com/home-workout-for-legs/